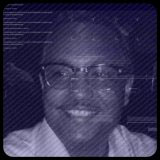 More And More Flying Object Filmed
Third Unidentified Flying Object filmed by airplane passenger in 2 weeks
Video footage of an identified flying object captured by an airline passenger; the third video in the past two weeks. On March 21, 2012, a supersonic UFO zipped by a plane flying over Dallas. On March 29, 2012, a supersonic UFO zipped by a flight over Birmingham. On April 4, 2012, a not-as-fast-as-super-sonic-speed UFO zipped by a flight near Canberra, Australia. All three videos posted below.

UFO Caught from Plane – Canberra Australia – April 04, 2012
Video Info:
An unidentified flying object was caught on camera from an airplane near Canberra, Australia on April 04, 2012, filmed by passenger Thomas Roth. The UFO was flying very fast below the Aircraft. It doesn't look like a normal plane or helicopter. What do you think about it?
Video by Thomas Roth. Copyright by CBN, Crazy Breaking News.
UFO filmed from Plane – Birmingham 03-29-2012
Video Info:
First of all, thanks to Conny Renner and her Family for sharing this video. Another great UFO footage caught from plane while approaching to Birmingham, AL on March 29, 2012.
You have to look very carefully to see two extremely fast objects flying from left to right over Downtown (0:27 – 0:29). This looks similar to the "Dallas UFOs" on March, 21 2012 (http://www.youtube.com/watch?v=PMgvSqmULFE) and another UFO three years ago (http://www.youtube.com/watch?v=wBNPnVy7tPI).
First you can see the video in full length we received, then you see the video in slow motion, closed up and enhanced.
UFOs Filmed in Dallas From a Plane – Analyzed & Enhanced – March 2012
Video Info:
*HD 1080p* – March 21, 2012: Two UFOs filmed from a plane in Dallas/Fort Worth area. Video courtesy of Ann & Jennifer Thomson who just wanted to film the Fort Worth Downtown. Thanks for sharing! The first object passes through the middle of the screen. The second object passes through the bottom right of the screen. After a youtube viewer noticed the second UFO in the bottom right corner I decided to make this second video with the second object slowed down and enhanced.
Source:Deathby1000papercut.com