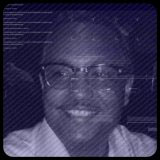 Giant UFO Seen By Thousands In Hubei China
A UFO/Alien event has taken place in China that is being hailed by some scientists as irrefutable evidence that Earth is occasionally visited by alien beings.

A mass UFO sighting took place during the evening in mid-April of this year in the village of Laohekou in Hubei Province. According to media reports, villagers were woken up by intense bright lights and rushed outside to see a giant, seemingly unearthly craft hovering no more than fifty meters above rooftops. Some witnesses described the craft as consisting of two enormous glowing spheres rotating around one larger static sphere. Other locals described the objects as egg shaped.

The entire entity lunged from side to side in an irregular manner before vanishing into the night sky. Witnesses also noted that the object was emitting some kind of substance resembling fairy floss or cotton. Reporters from around China rushed to interview stunned villagers the next day. Local aviation, meteorological and military authorities have confirmed that the object was not a human craft and have promised to investigate.